Social Dimension
BCH recognizes the importance of all stakeholders, which include employees, business partners, patients, customers, surrounding communities, and others, as they are the key engines to the Company's success. BCH adheres to the practices of just and fair treatment in human resource management while takes good care of our patients and business partners. Besides, BCH intends to build good relationships with nearby communities and focus on creating a good quality of life for the areas where the Company has operated businesses. BCH, therefore, reports on our social material topics—including Human Resources Management and Human Capital Development, Human Rights, Accessible Healthcare, Community Participation, and Occupational Health and Safety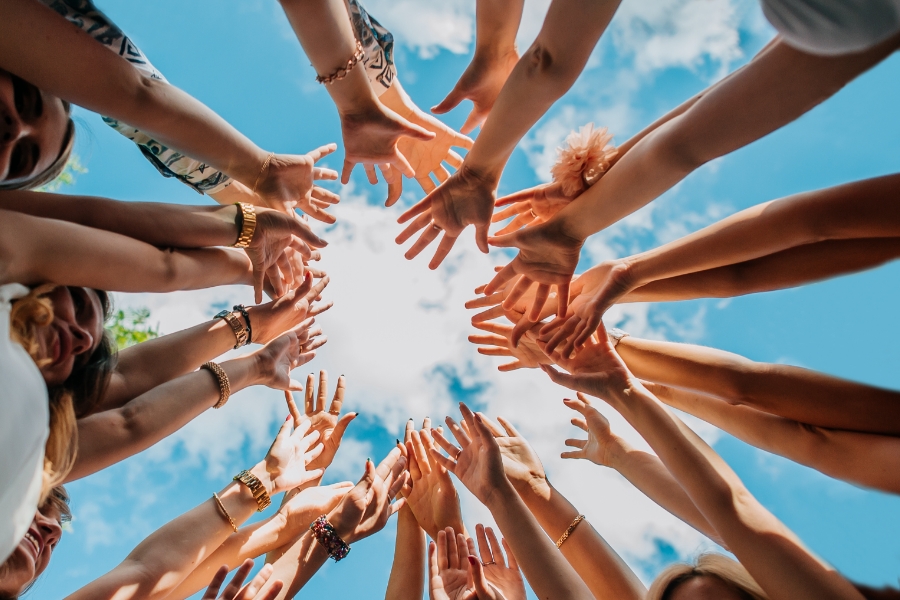 Sustainability Goals in Social Dimension
Organization and human resource development
Social Issues
Goals
Average employees training hours at least 6 hours per person
Employee engagement not less than 70%
All of the employees acknowledge human right policy through website and activity in 2024
Accessible Healthcare
Social Issues
Goals
BCH stresses on the hospital expansion in Thailand under Kasemrad brand to enhance the health services accessibility to Thai people
Occupational Health and Safety
Social Issues
Goals
Fatalities work-related injury rate of employees and contractors are not higher than zero
Human rights management
Social Issues
Goals
All of the employees acknowledge human right policy through website and activity in 2024
Development and participation with community
Social Issues
Goals
BCH aims to organize community service at least 100 time per year
BCH considers our human resources as a driving force to achieve our goal, vision, and mission, resulting in the Company's sustainable success. In this regard, skilled employees with competence and their efficient work delivery are required. Therefore, BCH understands and values the human capital development needed to promote our workforce's knowledge and skills according to the trends and challenges of the current world and to serve the needs of them and stakeholders.
Total Training Hours of Employee
(Excluding Physicians)
54,702 Hours
Average hours of training
7.6 Hours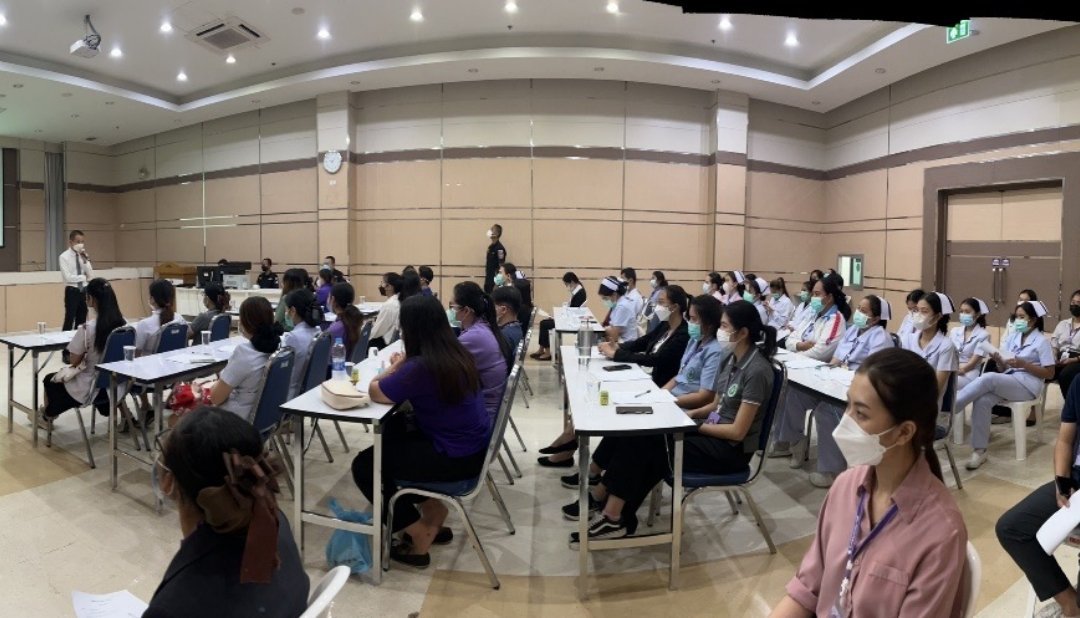 Overview of Human Resources Management in 2022
Personnel are important human resources who play significant roles in the sustainable success of the organization, while driving the organization towards its vision, missions, and goals. It is essential to have valuable resources in terms of both knowledge and skills, as well as operating with efficiency and effectiveness.
As of 31 December 2022, the company and its subsidiaries have a total of
Total Employees
(Excluding Physicians)
Total Full-Time Physicians
346 Persons
Total Part-Time Physicians
1,336 Persons
Total Employees separated by job type
Total Full-Time Employees
5,573 Persons
---
Total Part-Time Employees
1,622 Persons
Nurses and Nursing Assistants
Medical Operations and Support Personnel
Diversity and Inclusion
Diversity and inclusion are values which BCH respects and believes that they are the driving forces of business development. The Company treats everyone equally to be a role model for employees.BCH is determined not to act against or discriminate against a specific group of people, regardless of their race, nationality, age, gender, skin color, language, or physical disabilities or limitations.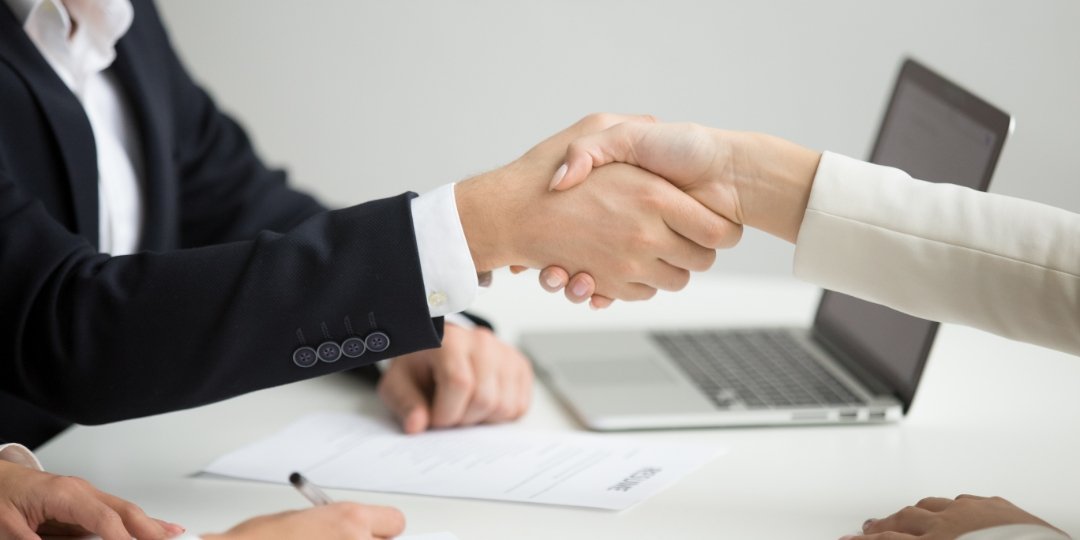 Employment of impaired people/people with disability
36 Persons
Hearing Impairment
12 Persons
Visual Impairment
1 Persons
Physical Impairment
21 Persons
Intellectual Impairment
2 Persons
People who are over 60 years old (voluntary)
5 Persons
Complaints of Human Rights Violation, Discrimination, and Sexual Assault and Harassment
0
Case of complaints related to employees
0
Case of complaints related to patients, customers, stakeholders, and business partners
The Operations of Accessible Healthcare
BCH realizes that the right to easily access quality healthcare systems is essential to all humans and to the BCH's business operation. BCH focuses on providing services to the people with diversity, i.e., their location, their income, to have opportunity to access healthcare services. Besides, BCH has been making efforts to construct quality healthcare services serving Thai and international residents to have a healthy life, to cure and to prevent their fatality.
Hospitals providing medical services for the Social Security Scheme
10 Hospitals
Social security patient
2,340,000 Hospitals
Percentage of Social Security patient per total patient
70%
Services for COVID-19
The COVID-19 epidemic has affected current and future operations of both business and industrial sectors. The company has planned how to deal with this situation in a timely manner and with urgent measures to prevent and reduce the spread of this crisis and ensure safety for all stakeholders. In addition, the company has also cooperated with the government sector in taking care of and treating patients infected with COVID-19 as follows:
Participated in the program of ASQ and SHA+ with
5,850 beds.
Support more than 100,000 infected patients in hospitels
Supported 4 field hospitals with
20,200 beds.
Field hospitals. Provide Alternative COVID-19 Vaccine to more than 1,000,000 people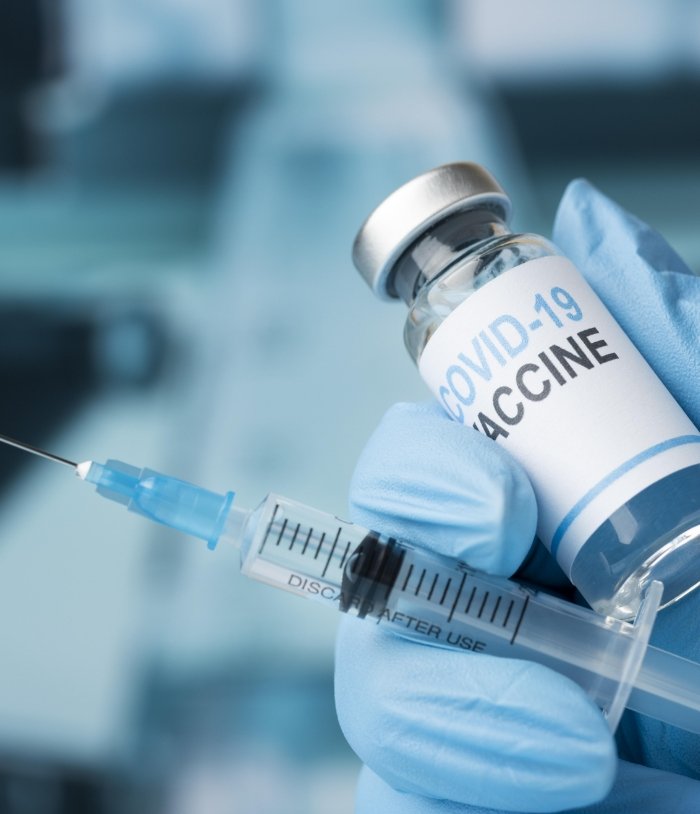 Employees Safety
World Medical Hospital complies with the laws as an operational framework include Labor Protection Act B.E. 2541 and Occupational Safety, Health and Environment Act B.E. 2554 to conduct the safety culture and meet the company's targets.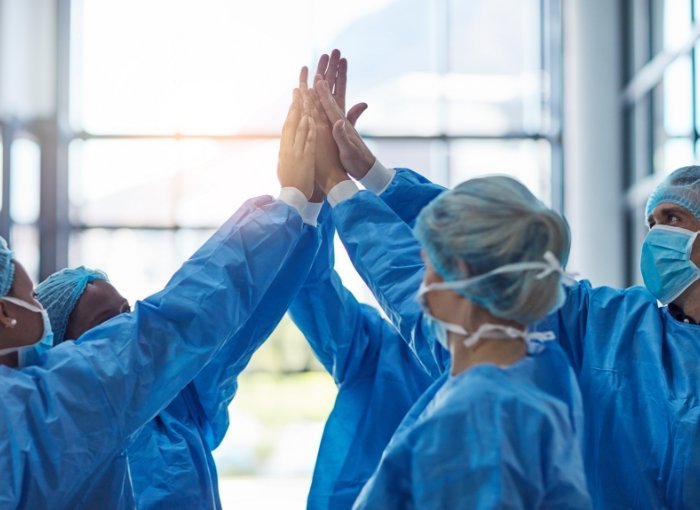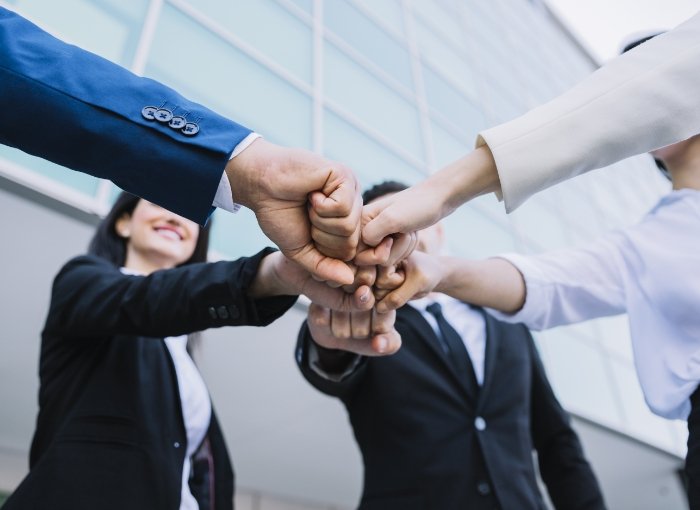 0 Case per 1,000,000 hours
worked Fatalities work-related injury rate
3.6 Cases per 1,000,000 hours
worked High-consequence work-related injury rate
4.51 Days per 1,000,000 hours
worked Injury Severity Rate
1.8 Cases per 1,000,000 hours
worked Loss Time Injury Frequency Rate (LTIFR)