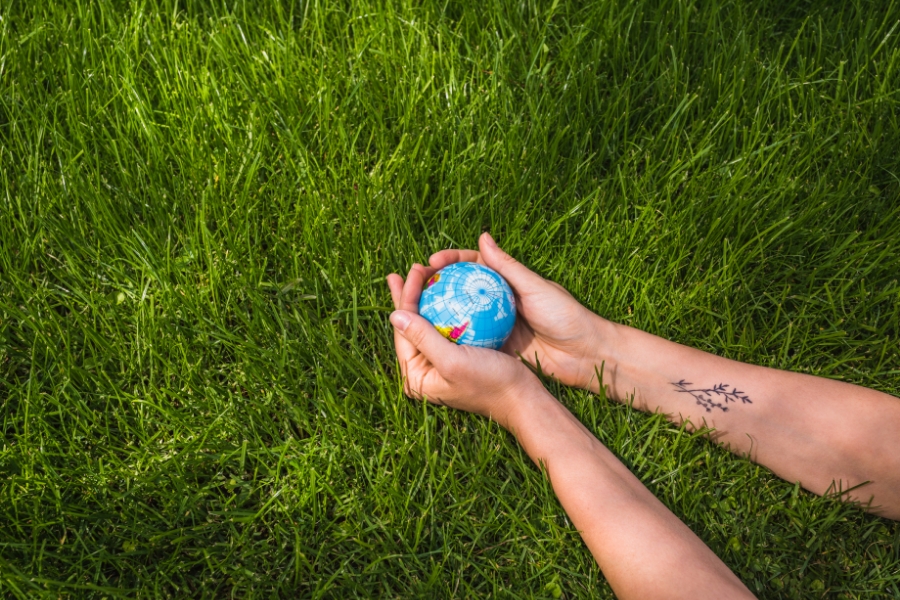 The company, including top management, commits to sustainable business operations according to the ESG guidelines for environmental, social, and governance development
with awareness on overall impacts and management to avoid or reduce those possible impacts from business operations towards the community, society, and environment, resulting in the gained confidence and trust of the company from all stakeholders. In 2021, the company established guidelines and 13 sustainable development goals in compliance with the United Nations' Sustainable Development Goals: SDGs as follows:
No poverty
Eradicate poverty in all its forms
Good health and well-being
Ensure healthy lives and promote well-being for all at all ages
Quality education
Ensure inclusive and equitable quality education and promote lifelong learning opportunities for all
Clean water and sanitation
Ensure availability and sustainable management of water and sanitation for all
Affordable and clean energy
Ensure access to affordable, reliable, sustainable and modern energy for all
Decent work and economic growth
Promote sustained, inclusive and sustainable economic growth, full and productive employment and decent work for all
Industry, innovation and infrastructure
Develop infrastructure that is ready for change, promotes sustainable industrialization and encourages innovation.
Sustainable cities and communities
Make cities and human settlements inclusive, safe, resilient and sustainable
Responsible consumption and production
Ensure sustainable consumption and production patterns
Climate action
Take urgent action to combat climate change and its impacts
Life on land
Protect, restore and promote sustainable use of terrestrial ecosystems
Peace, justice and strong institutions
Promote peaceful and inclusive societies for sustainable development
Partnerships for the goals
Strengthen the means of implementation and revitalize the global partnership for sustainable development
The company's sustainable development goals and guidelines are as follows:
Economic
Key points
Corporate Governance and Business Ethics
Responsibility to product/service
Technology and innovation development
Management guidelines
Continuous risk assessment every year
Development of potential, quality of service, and confidence for customer
Development of technology and innovation of product/service towards business opportunities
Social
Key points
Occupational Health and Safety
Human rights management
Employee care
Development and participation with community
Management guidelines
Awareness and change on working behavior to create a safety culture
Appropriate compensation and benefits, employee development and advancement opportunities
Respect of human rights equality and individual diversity
Participation of employees and stakeholders from all sectors to create sustainable values for society
Environment
Key points
Energy management
Waste management
Water management
Management guidelines
Energy conservation awareness activities for employees, business partners, customer/patients
Behavioral change to reduce plastic use
Waste reduction at the source
Assessment of key issues.
Environment
Water management
Energy and climate change management
Waste Management
Social
Development and participation in the community
Human rights management
Occupational health and safety
Economic
Corporate governance and code of business ethics
Employee care
Product/service responsibilities
Technology and innovation development