'World Medical' signed MOU with 'Lavida', to enhance expertise in Anti-aging & IVF treatment and enlarge Chinese's patients base.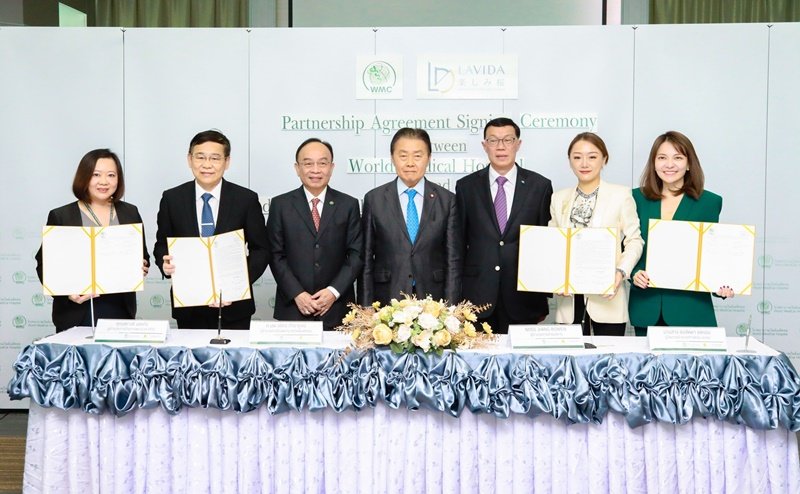 (23 March 23) World Medical Hospital held a signing ceremony of a memorandum of understanding (MOU) with Lavida Advanced Fertility and Genetics Center Company Limited ("Lavida"), honored by Prof. Dr. Chalerm Harnphanich, M.D., Chairman of the Board of Directors of Bangkok Chain Hospital Public Company Limited, together with Dr. Theparak Leungsuwan and Mr. Kornpoj Assavinvichit, Senior Consultant of Lavida.
The MOU signed by Prof. Adisorn Patradul, M.D. World Medical Hospital Director, Miss Sutawadee Modkaew, Medical Director of World Medical Hospital, Miss Jiang Bowen Director of Lavida, and Miss Chorladda Saelo, Manager of Lavida Anti-Aging medicine department.
This collaboration aims to enhance expertise in Anti-Aging and IVF treatment, improve the quality of services and enlarge Chinese's patients base at World Medical Hospital in Thailand.
On this occasion, with the readiness of medical staff and world-class medical technology, this will be an important step of World Medical Hospital to provide medical services to patients worldwide.